Electrical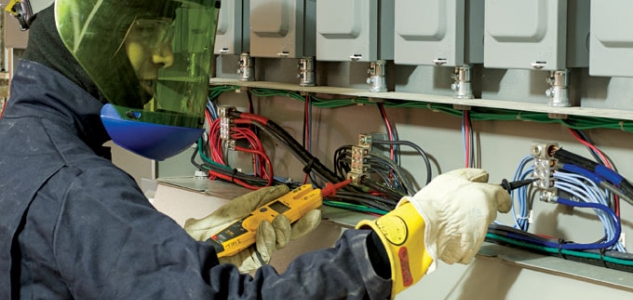 Our electrical group specializes in construction, service, maintenance, and design. We have many years of experience in all sectors of the electrical industry.
We offer breakdown service 24 hours a day, 7 days a week in both the electrical and electronic areas. Our service tradesmen come with vehicles fully stocked with materials and the tools required to get your production up and running quickly and efficiently, and are backed by a management team with a trade background.
Services
Process Electrical Installations
Industrial Design/Build
Industrial control systems
Process controls
Automation Integration
Robotic Wiring and Installations
PLC Wiring and Troubleshooting
Panel Wiring
Preventive Maintenance Programs
Sub-Station and High Voltage Installations
Transformer Installation
Service Installations
Medium and High Voltage installation and repair
Electronic/Electrical Troubleshooting and Repairs
Instrumentation and instrument calibration
Electrical Breakdown Service
Variable Frequency Drives (AC and DC drives)
Building Lighting and Systems
Fire Alarm Systems
Heat Trace
Underground directional boring
Grounding
Machinery and Equipment Wiring
Complete Plant and Equipment Relocations and Turnkey Installations
Maintenance and Shutdown Coverage and Assistance
Plan and specification Construction
Hazardous location installation
Value Engineering
Power quality metering and power factor analysis
Emergency and Co-Gen generators
Industries Served
Transportation
Industrial
Manufacturing & Assembly Plants
Petro-Chemical
Power Generation
Automotive
Steel Mill
Breweries
Food & Beverage
Cement & Aggregate
Institutional
Commercial
Energy
Rubber & Plastics
Mining
Fabric & Textiles
Marine & Bridges
Pharmaceutical
Waste Management
Robotics
The Trade-Mark Difference
As a large Multi-Trade Contractor, we are capable of meeting diverse industrial and contracting needs across many industries. Combing the virtually inexhaustible in-house resources along with the extensive knowledge and experience that comes with the skilled tradespeople including several Master Electricians along with a service-oriented management, Trade-Mark is one of the best at springing into action when the phone rings.