Millwrighting & Rigging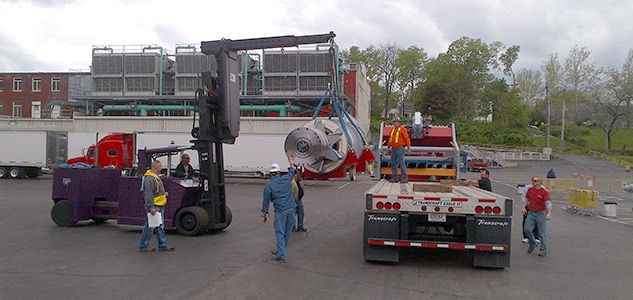 The Millwrighting and Rigging group has the capability, expertise and equipment required to safely complete plant relocations, equipment re-builds, upgrades, maintenance and repairs. We own the common and specialized equipment required to handle all of your heavy equipment moves in a safe, efficient and competitive manner.
Our depth of technical expertise in the industrial manufacturing market and process industries allows us to complete projects safely and professionally within schedule and budget. We offer reliable and prompt breakdown and maintenance service 24 hours a day, 7 days a week with our experienced, qualified tradesmen supported by a service related management team.
Services
Complete Plant Relocations and Turnkey Installations
Machinery moving and equipment installations
Machinery and press maintenance, rebuilds and upgrades
Plant maintenance & overload support including:

Shift coverage & trade labour supplement
Plant shutdown assistance
Vacation coverage for your plant maintenance trades
Preventive maintenance program for
industrial equipment
Optical and laser alignments
Custom fabrication
Conveyor installations
Hoisting and rigging
Industrial plant modernization, upgrades and retrofits
Precision machinery alignment
Robotics and automation installation
Programmable Logic Controller installation and maintenance (PLC)
Safety Guarding design and installation
Industries Served
Transportation
Industrial
Manufacturing & Assembly Plants
Petro-Chemical
Power Generation
Automotive
Steel Mill
Breweries
Food & Beverage
Cement & Aggregate
Institutional
Commercial
Energy
Rubber & Plastics
Mining
Fabric & Textiles
Marine & Bridges
Pharmaceutical
Waste Management
Robotics
The Trade-Mark Difference
As a Multi-Trade Contractor, we take great pride in our ability to react quickly to our customer's needs. Combing the virtually inexhaustible internal resources along with the extensive knowledge and experience that comes with the skilled tradespeople and service-oriented management; when a breakdown happens, all wheels are immediately in motion throughout all company divisions to come to action in a prompt and efficient manner.