Fabrication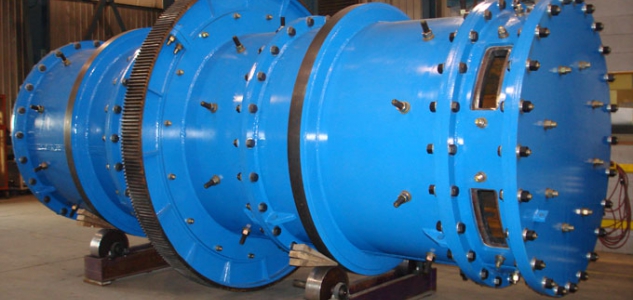 Our in-house fabrication shops operate out of a 12,000 square foot well-equipped facility that's centrally located in Frankfort Kentucky. Our fabrication tradespeople are certified fitter-welders with a range of capabilities including various welding methods such as mig, tig, fluxcore and stick. We offer prompt, reliable and professional breakdown service 24 hours a day, seven days a week.
Services
Structural Steel Fabrication and Miscellaneous Metals including aluminium, and stainless steel
Platforms, Catwalks, Stairways and Ladders
Fabrication and installation of equipment guarding including handrails and guardrails
Panel Frames and Device Brackets and Guarding
Conveyor Manufacturing Including Installation
Will Build Custom Machinery to your Engineered Drawings
Machinery Bases
Custom Industrial and Pipe Fabrications
Prefabricated Skid Assemblies and Modular Piping
High Pressure Piping and Vessels
Mild Steel, Stainless Steel and Aluminum
Mig, Tig and Electrode Welding
Portable Propane and Diesel Welders Available
Safety Guarding Design and Installation
Industries Served
Transportation
Industrial
Manufacturing & Assembly Plants
Petro-Chemical
Power Generation
Automotive
Steel Mill
Breweries
Food & Beverage
Cement & Aggregate
Institutional
Commercial
Energy
Rubber & Plastics
Mining
Fabric & Textiles
Marine & Bridges
Pharmaceutical
Waste Management
Robotics
The Trade-Mark Difference
The Fabrication Division has capabilities equal or better than most other shops. Whether it's a 250ton structural column building addition, an air dust collection aspiration system for a feed mill, miscellaneous metals, or safety guarding upgrades; we have most of the resources required to facilitate this in-house using outside Engineering services for external designing and approvals. The Design Departments include a vast amount of experienced, highly technical tradespeople along with service-oriented management providing capabilities to assist any of our customers. If required, our BIM and Laser Scanning experts, with our own in-house equipment, can even get precise measurements of existing building areas in a cost-efficient and safe manner; then turn them into fabricated pieces to the exact size required.